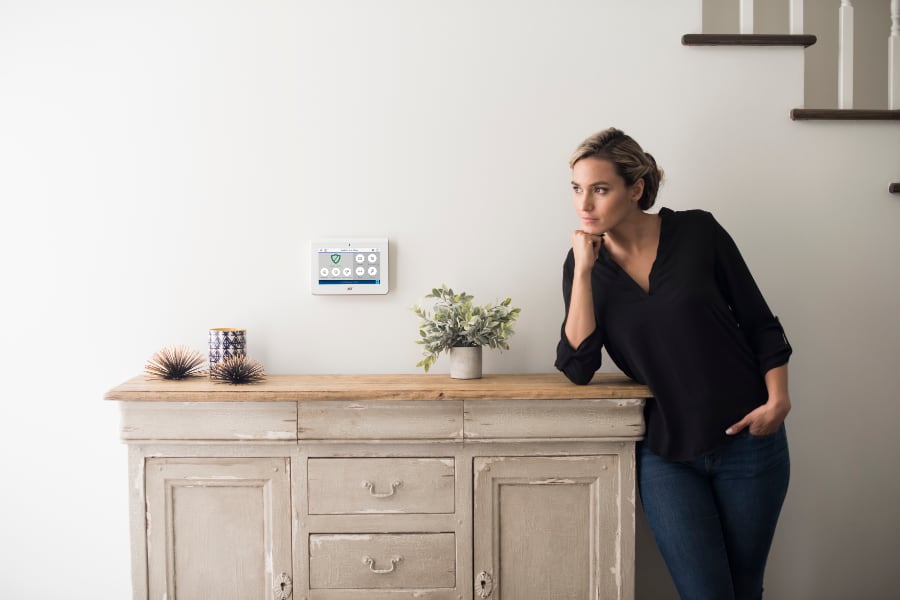 What Are The Next Steps After Your Home Security Alarms Go Off In St. Paul?
A security system is designed to protect your home. But what occurs if your home security alarms go off in St. Paul? What are the right steps to take to help make sure you and your family are secure?
The first thing to do is to avoid panicking. You should understand that your around-the-clock monitoring specialists are there for you. Then take the steps described below to be prepared for any emergency.
Our 24-Hour Specialists Are Focused On Your Safety
A 24-hour monitoring agent is alerted in an instant whenever your St. Paul home security alarms go off. When a representative is alerted, they will call you without delay to ascertain what set off the security system. Your alarm can go off for several different reasons, including:
Criminal activity

Flames or smoke from a fire

Flood

False alarm
In cases where a device was tripped accidentally—like forgetting that your sensors are switched on when you unlock a door— a monitoring specialist will call to figure out if you need help. Provide your predetermined password, and they can deactivate the alarm.
In a true emergency, the monitoring agent will dispatch first responders, including law enforcement, firefighters, and medical professionals, to your home. They also have the ability to function as the point of contact when nobody is home. The monitoring agent will even inform authorities which security device was triggered, giving them a forewarning for what might be a hazardous environment. Then the agent will stay on the line with you to help you stay in control and instruct you on what the next steps should be.
Steps to Take if Your Alarm Goes Off In St. Paul
Being awoken in the wee hours of the morning to a security warning echoing through your house can be understandably frightening—particularly if you have no idea why it's happening. The smartest thing you should do is keep yourself in control and follow these steps:
In the first place, find a safe location. Round up all members of your family including pets as quickly as possible and relocate to a shielded space at your property or exit as quickly as possible. It's a natural response to want to face the situation on your own, but this can be incredibly dangerous. Alternatively, concentrate on attempting to keep you and your loved ones safe and let the professionals deal with the problem.
As a second step, use the smartphone's convenient security app to remain connected with your monitoring team. They'll dispatch responders who will be in transit to your home within minutes.
Third, keep a persistent line of communication with your monitoring agent and emergency professionals. You can get connected, so all parties are speaking on the same line. Conversely, if you're not able to get a direct call to your emergency providers, get notifications through text messages. Even if it's only a false alarm, it's a good idea to thoroughly communicate with everyone involved so you know what to do should a legitimate crisis take place.
Be Prepared For All Types of Emergencies in St. Paul with Secure24 Alarm Systems
From burglary attempts to flooding, Secure24 Alarm Systems takes pride in ensuring you and your family are completely protected. With 24-hour monitoring, smart locks, and entry-point sensors, your property will become the secure environment you've always wanted. Create a comprehensive home security package by filling out the form below or reach out to (651) 300-3764 to speak with a member of our team.
Cities Served Around St. Paul By Secure24 Your Local ADT Authorized Dealer